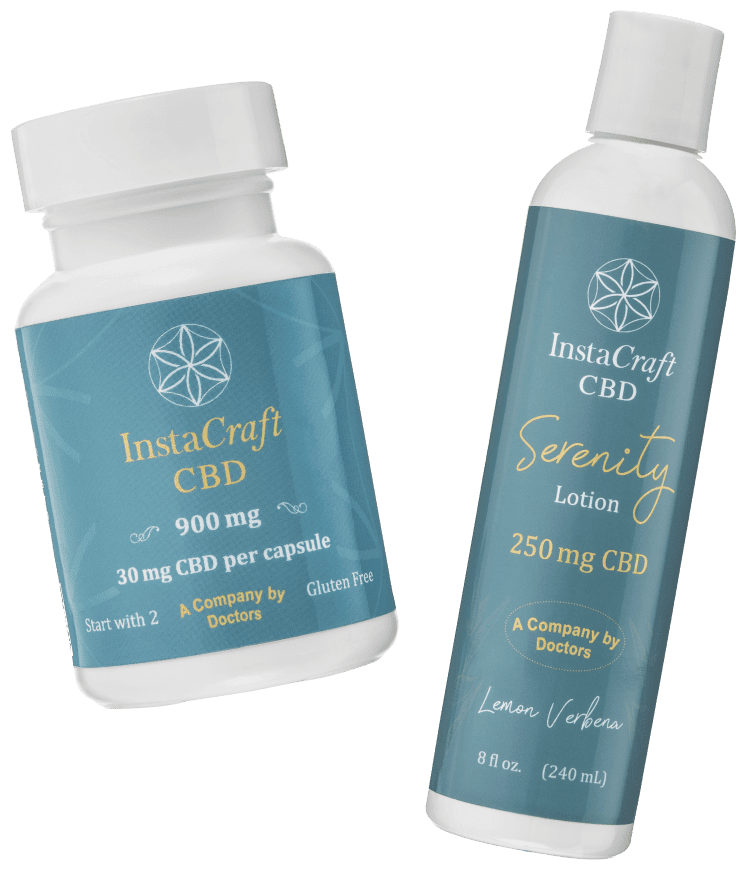 Why InstaCraft?
3rd Party Tested
Our hemp is
lab tested
for quality and consistency by third parties. Then our finished products like capsules are 3rd party tested again to ensure strength and potency.
Company by Doctors
As a company of doctors, we're a company you can trust. We follow strict rules set by governments. We put our lab tests front and center. On every product is a QR code you can scan to see its lab test results and confirm that it meets regulations.
Made in America
Our hemp comes from Colorado – not from China or Eastern Europe like other brands.
Best Prices  Top Ingredients
More per Bottle
We source only the highest quality ingredients. We sell them to you at a lower price than everyone else. And we give you more CBD per bottle. Most people find 10-25 mg CBD is not enough to feel an effect. That's why we put
30mg in our capsules
.
Cut out the middlemen. Buy direct from InstaCraft, and get closer to wholesale prices.
+
Real People Available
9am-9pm 7 days/week
Have a question? Call or text our customer care team. We'll respond as soon as we can.
Donating Sales to Charity
For every order of Capsules we donate to charity. We act on requests from customers like you. Favorites are the Wounded Warrior Project, helping injured veterans live a better life after they've served our country, and the American Cancer Society.
Get Free CBD for Sharing Site
You receive a Referral Link to give to friends after your first purchase > $45. When people buy with your referral link, you get points for free CBD products.
Details here
.
Customers Love Us
See the reviews for yourself. Our many fans show we are doing things right.
Licensed Producer
InstaCraft's products are made by our very own licensed producers.
Secure Payment
Trust is Our #1 Priority
InstaCraftCBD.com has undergone comprehensive testing to help ensure that data entered, including health and credit card data, is safe and protected.
Click for More
CBD products in chain stores are often overpriced, poor quality, and have less CBD than claimed. We think the only thing worse than price gouging people is selling them fake products. We wanted to change this landscape – for the sake of our patients and people who need real, affordable CBD.
We re-engineered the system for sourcing, preparing, and testing products to deliver the best CBD products at the lowest prices.
View Products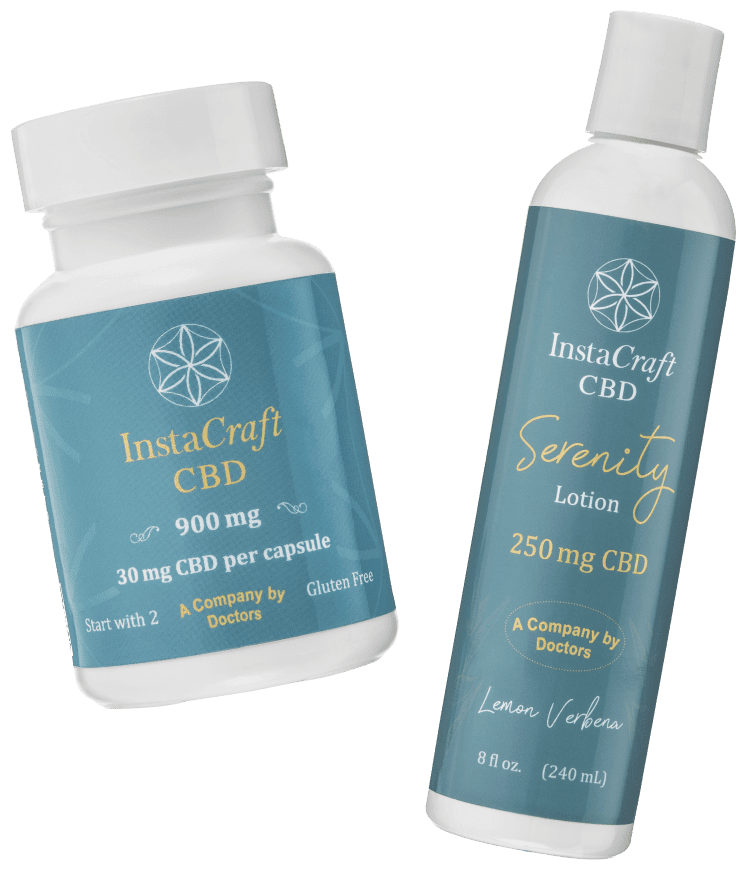 Find out more about us
Yes there is much more to discover
On our FAQ page you can find an extensive list of most common questions answered, we try to keep it updated as much as possible.
Feel free to drop us a message if you require any assistance or have questions that aren't answered in FAQ. You can find email, phone, map and more using our contact page.